History The Former Zhengzhou University
The newly-established Zhengzhou University (ZZU) was founded on July 10,2000 after combination of the former Zhengzhou University, Zhengzhou Industrial University and Henan Medical University. ZZU is now a comprehensive university with a complete structure of disciplines, ranging from science, engineering, medicine, arts, history, philosophy to law, economics and administration, etc.
Zhengzhou University of Technology
The former Zhengzhou University was set up in 1956, the first comprehensive university established by the State after the founding of new China. In 1991, Huanghe University was merged into Zhengzhou University. In June, 1996, State Development Planning Commission gave a reply that formally put ZZU on the list of institutes of higher education, namely the National Project 211 of key construction. In November, 1996, ZZU passed the preliminary examination conducted by the Agency of National Project 211. Before the grand merging in 2000, the former ZZU had basically been built into a comprehensive university that embraced complete disciplines with permeation of arts and science, engineering, finance, politics and law.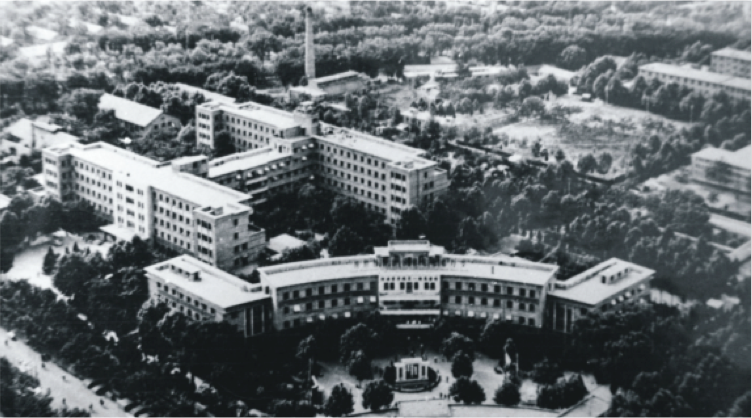 Henan Medical University
The former Zhengzhou Industrial University was founded in 1963, as a key institution of higher education under the direct leadership of the former Ministry of Chemical Industry. It was initially named Zhengzhou Institute of Technology, and renamed Zhengzhou Industrial University in April, 1996. After 37 years of construction and development, it has been built, before the merging, into a technical institute of higher education with multi-discipline of arts, science, economics and engineering, with the latter being in dominating position and other disciplines harmoniously developed.
New Zhengzhou University
The former Henan Medical University was founded in Kaifeng City in 1928, which was initially named the Medical Department of Henan University, and later renamed the Medical College of Henan University. Being separated from Henan University in 1952, it was renamed Henan Medical College, and transferred to Zhengzhou City in 1957. In 1984, it was renamed Henan Medical University. Before the grand merging, Henan Medical University was a provincial key medical institute of higher education with medicine in domination.