ZZUEDF
On March 9 of 2015, the Department of Civil Affairs of Henan Province issued an approval document [see: No.42 (2015) Henan Civil Document] about the establishment and registration of the Zhengzhou University Education Development Foundation ( ZZUEDF).
ZZUEDF is a non-public fund-raising foundation with ZZU as its sole initiator, with Vice President Wang Zongmin serving as Chairman (legal representative), and Zhang Shuxiang, Director of Liaison Office (Alumni Association Office) as Secretary-general. ZZUEDF is established for the purpose of accepting donations from alumni and social sectors in a legal manner to conduct activities of rewarding teaching and assisting learning.
Adhering to the principle of being "normal, transparent, benefitial, secure and serving", ZZUEDF will earnestly administrate all sorts of donations and foundation funds, making sure that every donation is used in accordance with the will of donators and related regulations.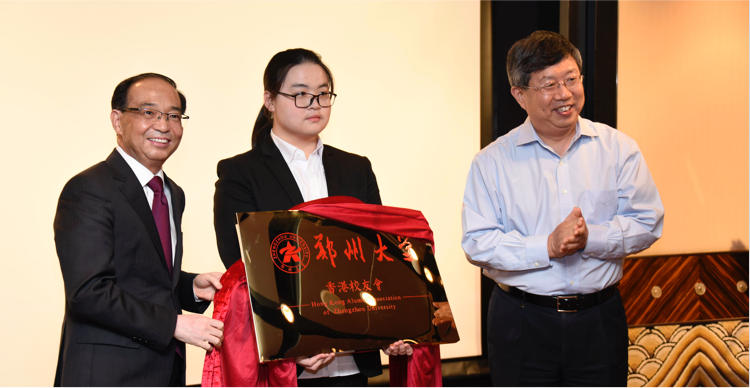 A uniform receipt (or bill) of public welfare donation shall be issued by ZZUEDF to the donator for every donation made according to relevant regulations. ZZUEDF is entitled to pre-tax deductions regarding public welfare donations, which shall be conducted in accordance with relevant regulations when donor is calculating the taxable income.
The Department of Civil Affairs of Henan Province is the governing organ responsible for the registration and administration of ZZUEDF, and the Department of Education of Henan Province is its immediate governing unit.